My path to becoming a photographer hasn't been linear. In fact, it compares nothing to a beautifully constructed highway where everything that commutes on it glides as smooth as you would expect the experience to be. Instead, my path has been more like a one of those narrow dusty trails leading to an undiscovered beach. You're well aware there's a beautiful scenery filled with adventurous opportunities at the end but it'll take several near falls, branch scratches, and self-doubt to make you consider on whether the trek is worth it because regardless of whether you own all the gear that could facilitate your journey, you'll still need something that it's not as easy to pack in your backpack or pocket; which is self-confidence.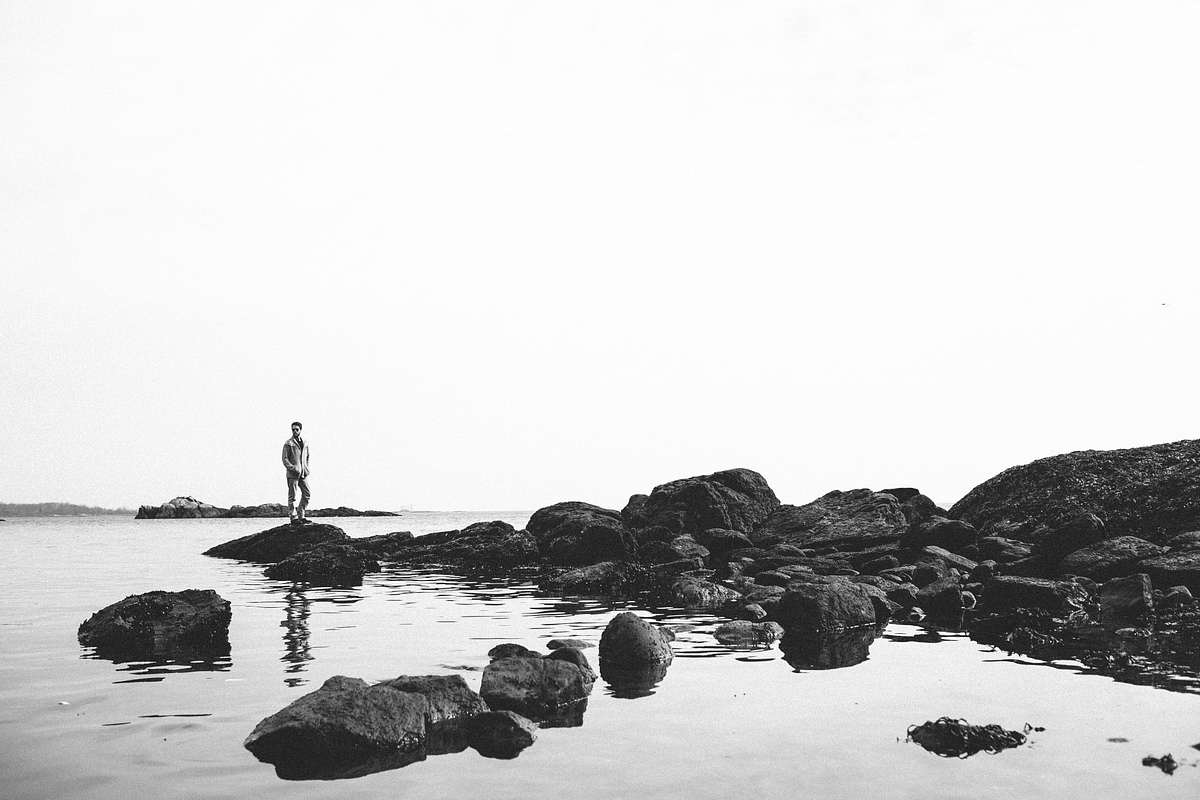 Owning photography gear and having self-confidence to do the work are 2 different things. A lot of times we tend to like the idea of something more than the act of doing it and you won't know how you truly feel until you put in the practice where those 2 elements coalesce either via test shoots or personal projects.
It took me years to call myself a photographer. When asked, I always packaged my answer in a way where I would remove pressure of owning the title by simply saying, "oh, I just play around with my camera." There was something about admitting to being a photographer that felt like too much responsibility that I wasn't worth of yet. Granted I was already doing the work, putting in the practice but not wanting to take credit for it. It's as if I was awaiting for something magical to happen so I can then feel like a photographer. Regardless of people seeing my as one, at the time in my head, I felt far from it.
Recently I was reminded of this self-doubt period by an article I read on The Art of Manliness blog entitled Want to Feel Like a Man? Then Act Like One. The article talks about why young men today are "struggling with the transition from boyhood to mature masculinity due to lack of a rite of passage, positive male mentors, refining challenges, and simply an understanding of what manhood is and what it requires." In this case, rather than referring to a transition into manhood, we're talking about a transition into when you feel like a photographer. 
The author Brett McKay says:
"Here's the bottom line: If you don't feel like a man, you simply need to start behaving like the man you want to become and eventually you'll start feeling like you're that man. Act as if. Fake it until you make it. Your brain will eventually align your attitude/belief about yourself with your new behavior."
Assuming the skills and technical abilities are there, one can't expect to be seen as a photographer if our self-doubt is greater than the vision we have for ourselves in this creative business. The beauty about the world we live in today is that we don't need permission to create from anyone and that's how I felt. You wanna work with someone for a shoot? Reach out! Have an idea for a personal project that requires traveling but feel that you don't have the money to? Reevaluate where you might be squandering it on unnecessary things and consider investing in yourself and your craft instead.
Our actions along with consistency is what's going to make the difference on whether we make it or not. I'm far from "making it" at the moment but without hesitation I introduce myself as a photographer with confidence now because I was able to shift my mindset before I was able to buy more unnecessary gear to convince me that I was. "If you don't feel like a photographer, you simply need to start behaving like the photographer you want to become."