Over the Summer, in anticipation for an upcoming family vacation to Cartagena, Colombia, even prior to arrival, I immediately knew I would be mesmerized by the vibrant colors of the Spanish colonial architecture, the crystal clear waters, the sounds, the food and the people of a city I've long admired from afar. Deciding what places to ultimately visit was never an issue because we had everything pre-planned.
My silliest concerned believe it or not revolved on how I can seamlessly managed to photograph anything without dealing with the customary fact that when you travel there's always a camera backpack of some sort right there with you.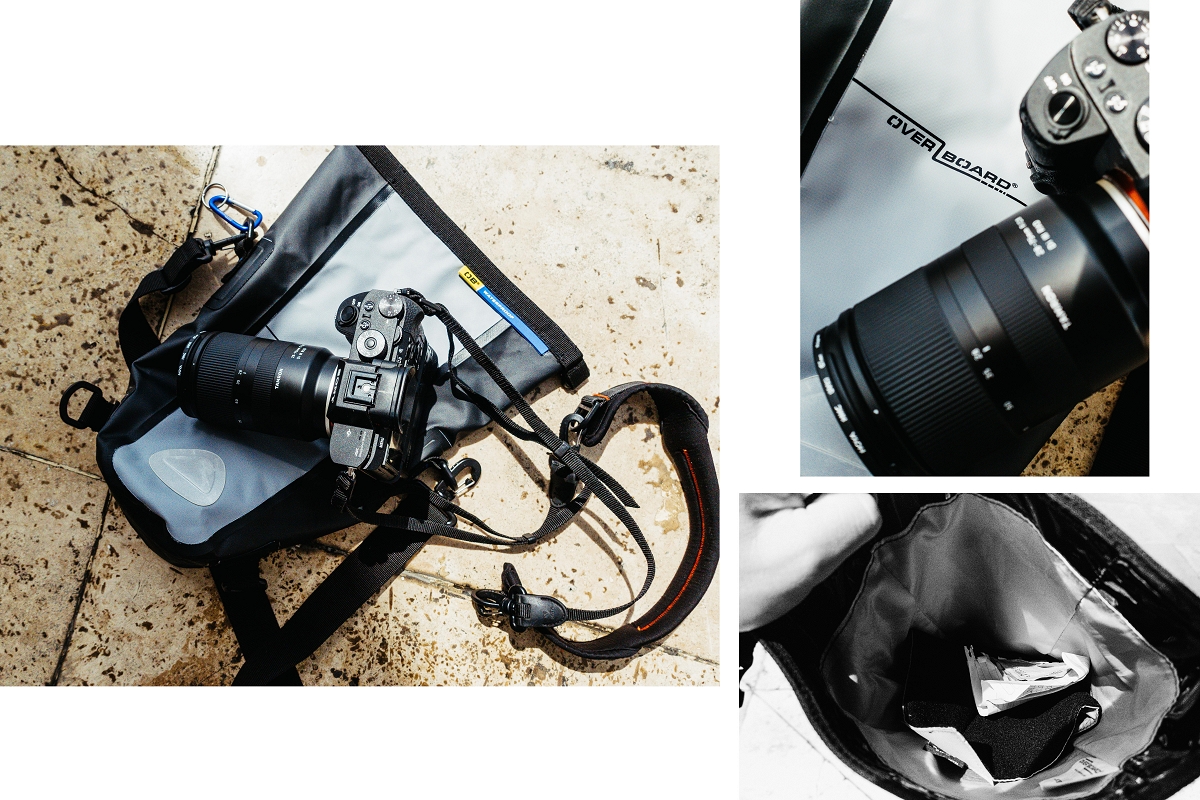 Here's the thing…I didn't want to carry my backpack with me. All I wanted was a multipurpose shoulder-strap bag of some sort that allowed me to safely carry my Sony A7RIII and the Tamron 28-75mm f/2.8 attached regardless of what setting we were likely to be in such as long days walking in the old city or taking a 1hr 1/2 water-splashing boat ride to Isla Baru.
After some research, I purchased the Overboard Waterproof Pro Sport bag made out of tough PVC tarpaulin with fully welded seams which worked out amazing because it offered complete protection from water, sand, dust and dirt all the elements I encountered during our trip.
The one drawback I found about the camera bag was that unfortunately there's no padding in the interior of the bag to guard against any potential bumping or drop. To compensate for that I purchased a foldable padding which I tucked into the bag as a base and then place my camera within it.
In a couple days my wife and I will be heading to Cozumel, Mexico and you can rest assured that the Overboard Waterproof Pro Sport will be coming along. You're limited with what you can carry inside because it's narrow but that just makes you think twice about what's truly necessary on these adventures. Inside the bag I kept my camera with lens attached, 6 batteries, a cleaning cloth, and my Pelican case which stored my 6 SD cards. That's it!