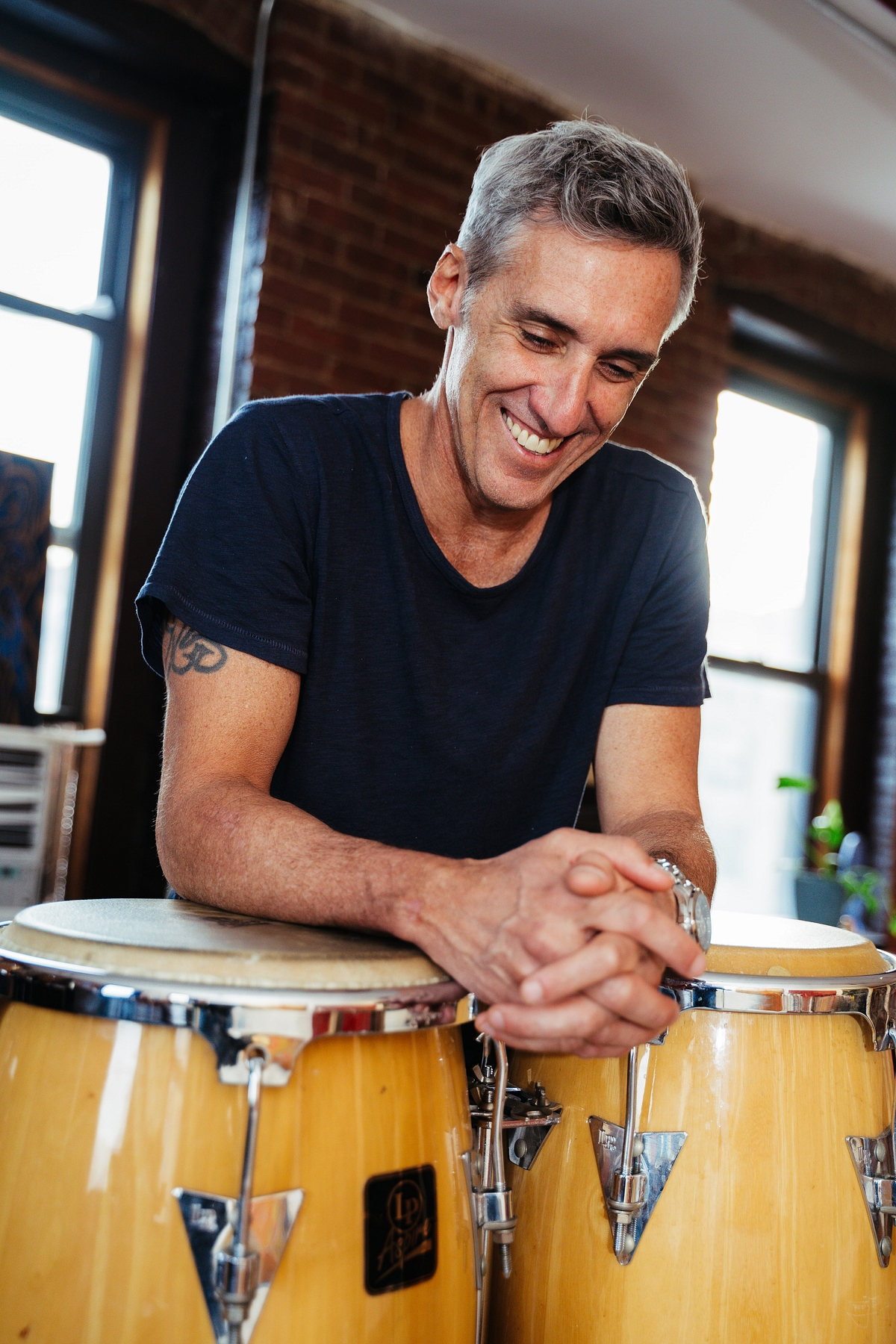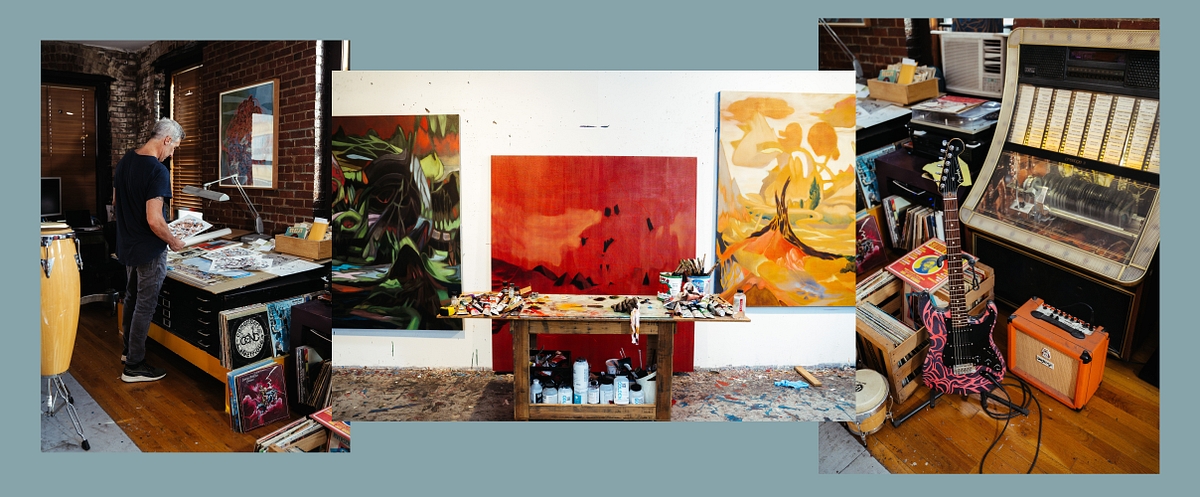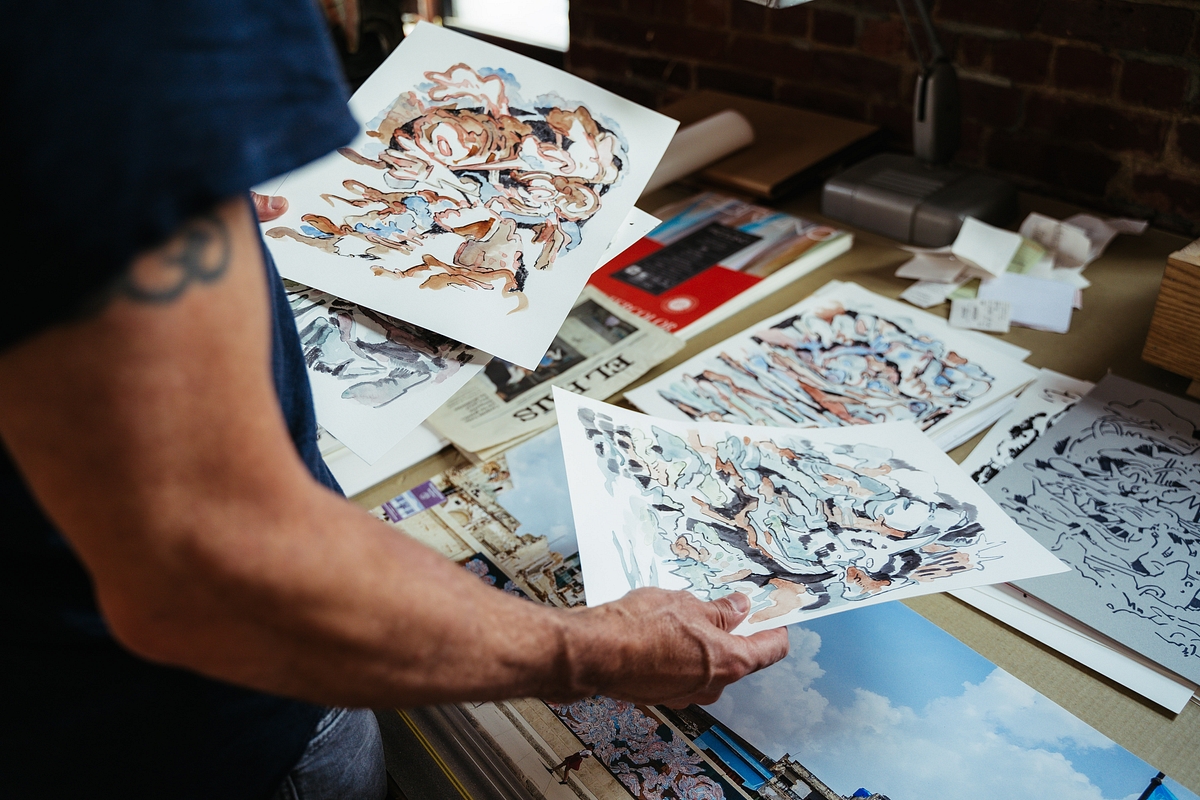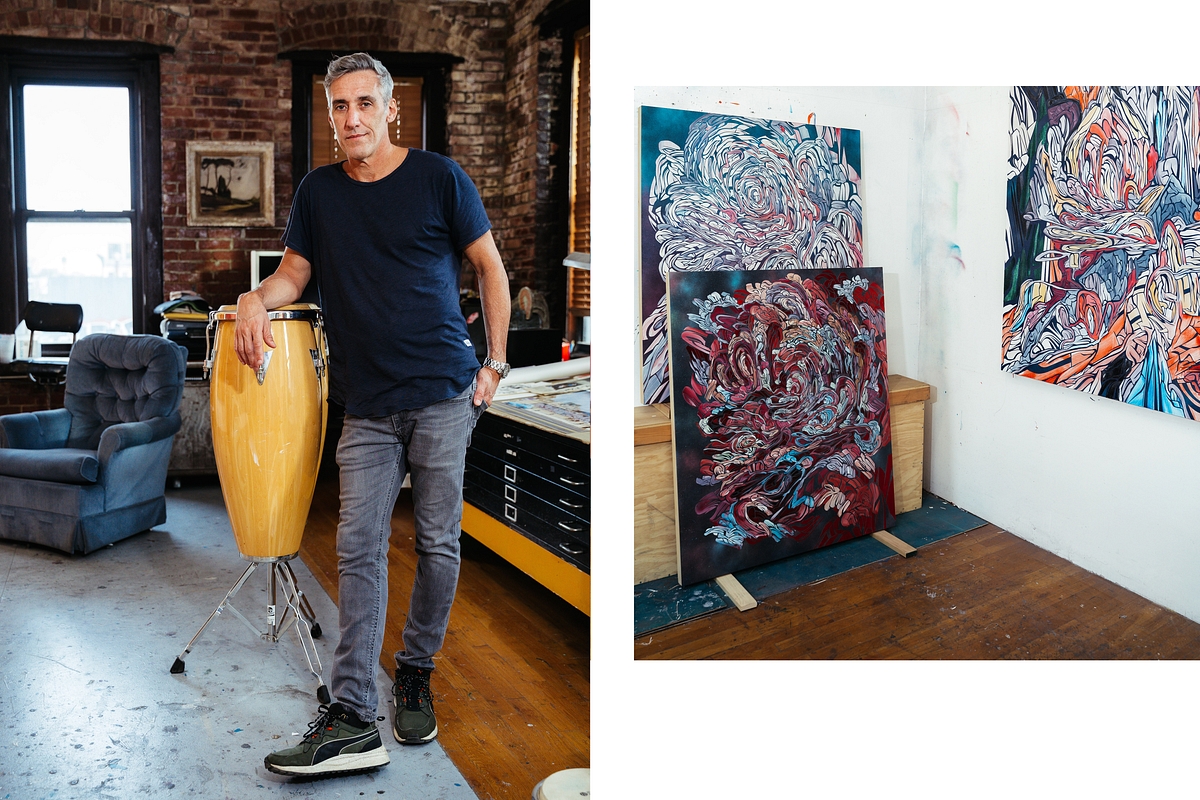 Paintings, sculptures, and art in general are sometimes labored over in the stillness of an artist's studio for months or even years before being seen anyplace. Most individuals, I believe, would never get the opportunity to see behind the scenes of these studios, but thanks to a combination of pure curiosity and Instagram, I was able to pay Emilio Perez, a Cuban-American artist residing in New York, a visit after seeing his work online. Surprisingly, his Brooklyn studio, which is more akin to a full-fledged residence, is close to studios I've rented for personal photoshoots in the past, so I was well acquainted with the neighborhood.
There was a time when I connected more with local artists, but somewhere along the way of discovering myself as a photographer, I lost touch with that camaraderie of what it means to exchange ideas, processes, and recognize that inspiration can come from the most unlikely of places, such as the person in front of you and not always within a glaring small screen.
There are times when I feel more like a sociologist or anthropologist than a photographer, when taking images is motivated by a desire to learn more about someone else rather than simply having something pleasant to share at the end of the day and visiting Emilio at his studio was certainly one of those instances.