My wife Vanessa and I just returned from a 5-days escape I planned for us for her birthday to Cozumel, Mexico.
Last year we had such a relaxing and explorative experience in Tulum. We trekked ruins, dived in refreshing cold waters of Cenotes and ate delicious local food that Anthony Bourdain would have unquestionably approved of. Our curiosity to explore served as an impetus for us to cycle from one place to another via $7 a day bike rentals.
Overall, I foresee these micro-escapes necessary and ideal for us to spend more time together as couple because it's easy to allow the "couple" title to take a backseat to parental responsibilities and work related routines that permeate the majority of our thoughts.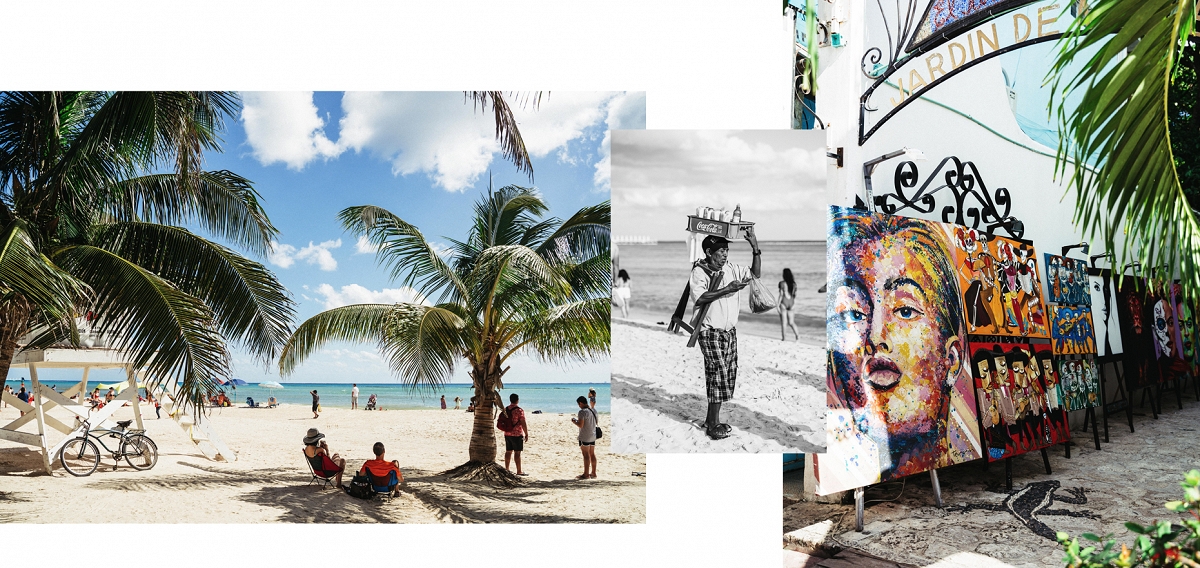 Prior to heading out to Cozumel this year, I had plans about what to do on specific days considering the amount of Trip Advisor research I had done prior. Ultimately we had to improvise upon arrival because for 3 days out of the 5 the weather was against anyone who had fantasized about working up a tan at the beach.
Of course I was bummed about having to experience a typical rainy season in Mexico but I quickly remind myself that while we may have lost sunny days of frolicking in the sun, I should not lose the purpose of the escape to begin with. Sometimes you'll find yourself in situations where you may not be doing anything exciting worth Instagramming but who you're spending that time with holds more value. My memories of this escape lives more in my head than they do in my camera.
We actually slept in longer while having conversation with each other afterwards minus the interruption from the kids bursting into our bedroom and forgetting afterwards what we were talking about. We walked aimlessly in Cozumel not compromising our curiosity to explore since we didn't have to worry whether the kids were bored. We ate delicious charred grilled octopus and lobsters dinners without worrying that they might potentially be nothing that the kids would like from the menu. Everything was solely about Vanessa and I as a couple and while that may come across selfish, I've learned that it's ok sometimes.