When people talk about vacationing in Central America, it's not often that El Salvador comes up as a top pick on people's mind at least not the way Costa Rica, Belize or Guatemala does but a lot of that is changing. I just returned from a 1-week solo trip to my parent's home country and in the event you've been considering visiting, I wanted to answer some questions I've been receiving from both co-workers and fellow peeps on Instagram regarding things El Salvador.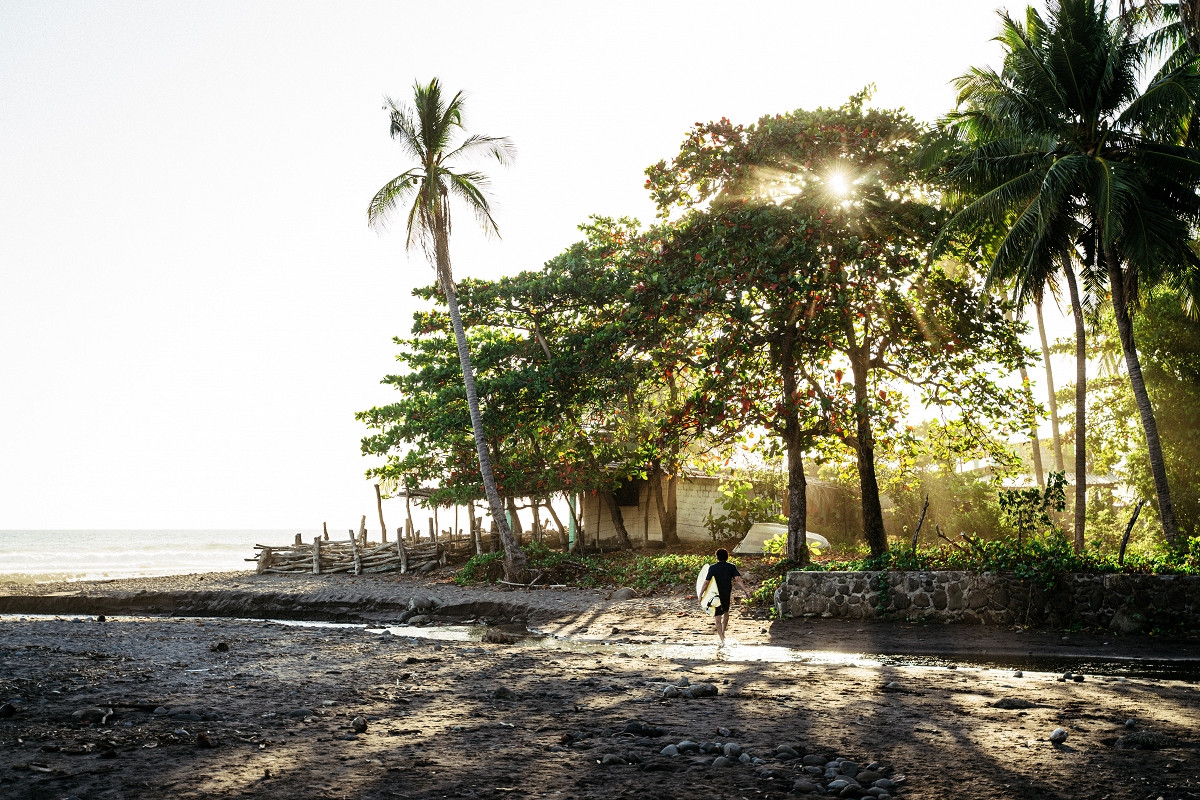 When is the best time to go?
El Salvador's dry season runs between November and April, with a rainy season between May and October. The way Mother Nature has been lately, it's become difficult to predict what weather could be like but for the most part as a family, we've always visited in June which is when the kids are out of school. Another determining factor as to when to go comes down to ticket cost.
On the low end it can run you $325 for round trip from New York or at the high end of $800 depending time of the year you opt to visit and which airline you choose. I really don't care much about airline amenities since we always carry our own entertainment on the iPad and the same goes with snacks which is why I typically travel through Volaris. It's inexpensive and it gets you from point A to B and the extra money that one would spend in air flight amenities I would rather conserve it and spend it in El Salvador.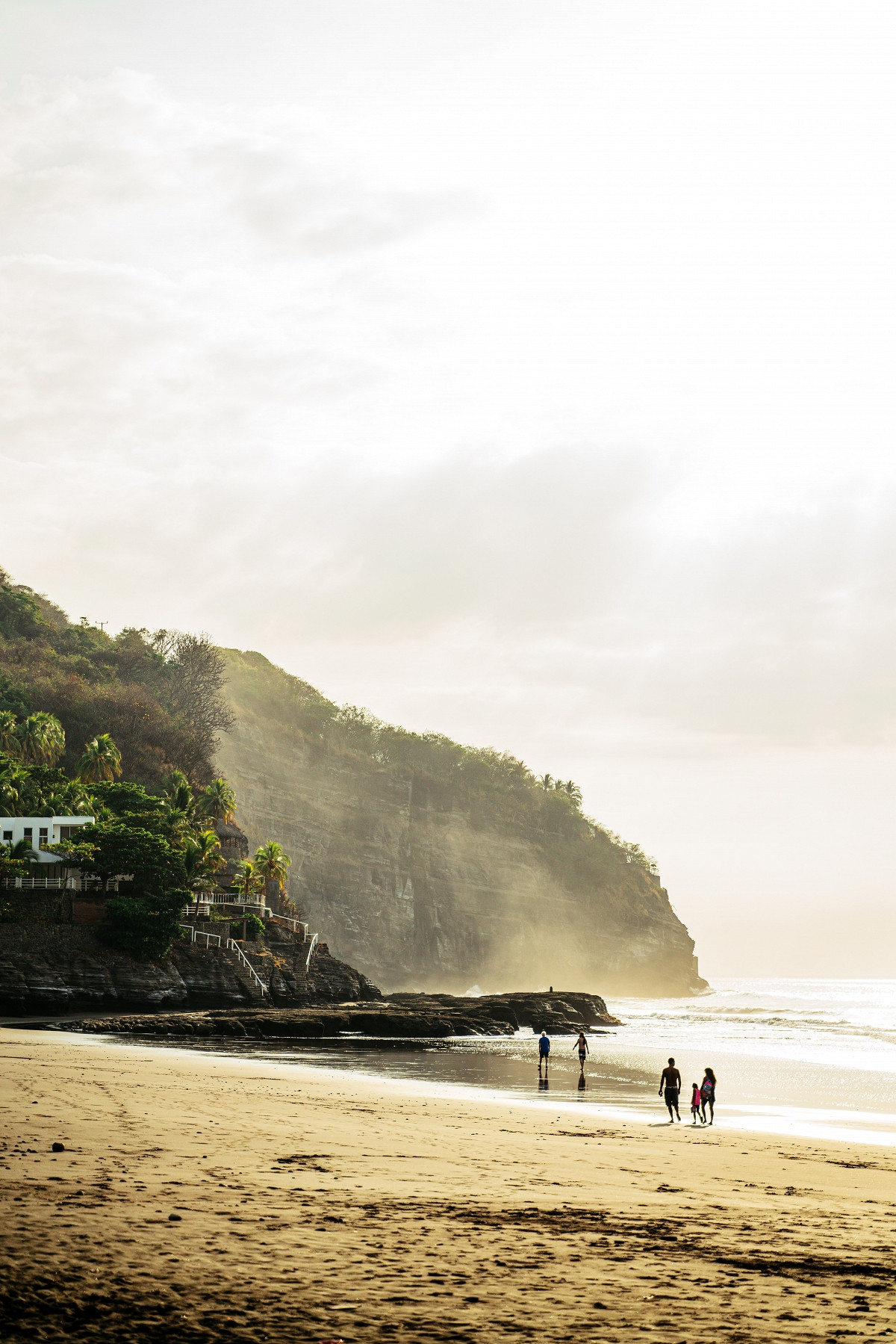 How do I get around?
The one thing I'll say about car renting, especially when it comes to the majority of American car rental companies such as Alamo, Budget, etc is that like anything American it's expensive and by the time you tack on all the insurance coverage the cost ends up being more than you anticipated regardless of which way you cut it.
Having done some research, I eventually opted to rent with the fine folks at Lucero Rent a Car who I came across via YouTube. Typically you would expect any rental company to charge a deposit on a major credit card just for security purposes but at Lucero Rent a Car they don't do that at all. The owner clearly explains that doing so creates a mistrust between them and the client.
In order to reserve the car I was interested in, I reached out to the owner via the WhatsApp number on their website and all he required of me to guarantee that they'll have the car I wanted waiting for me at the airport was a photo of my passport, my driver's license and my flight itinerary.
The Ford Focus sedan I rented came up to $130 ($26/day) which I paid him in cash upon arrival at the airport. We inspected the car together, I signed the contract, he handed over the keys and off I went. It was literally that simple and hard to believe.
My only regret was that while the car functioned flawlessly, I should have opted for a 4x4 pickup or at least an all-wheel drive SUV because I spent more time off-road than on beautifully paved highways and there were instances where I feared getting stuck. Food for thought for your future visit and mine. Spend the extra money on a car with higher clearance for that extra piece of mine.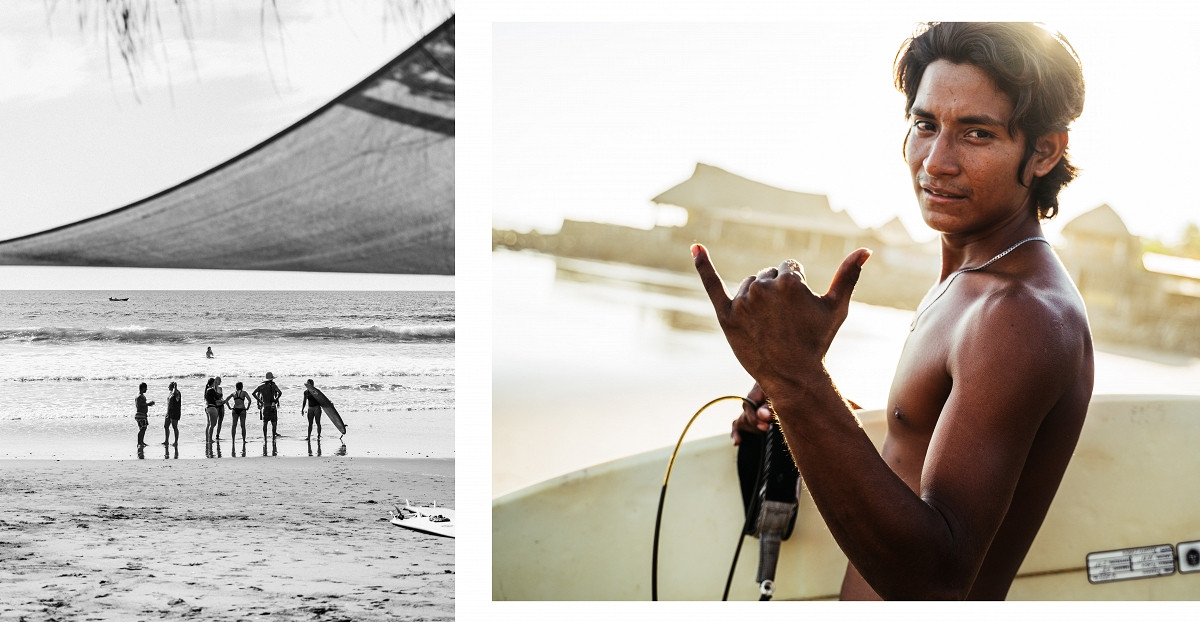 Is it safe?
Nobody ever ask me if New York is safe and while I understand it's not a comparison to El Salvador the point I'm attempting to make is that there's no such thing as a *safe* place. It all comes down to you making the right decisions which applies to anywhere you might go. With that being said, there's certainly parts of El Salvador I wouldn't travel to at night such as Soyapango or Mexicanos but there's also places like where I stayed in El Zonte or El Tunco where there's a beautiful mixture of locals and foreigners living congenially.
All this is to say that having lived in El Salvador for 5 years and continuing to visit family on a yearly basis, we've never had a bad experience or have found ourselves in uncomfortable situations. What you see on the news about El Salvador is unfortunately all the bad stuff reported but I dare you to search through YouTube and you'll discover vlogs from fellow travelers who have nothing but beautiful experiences to share about their visit.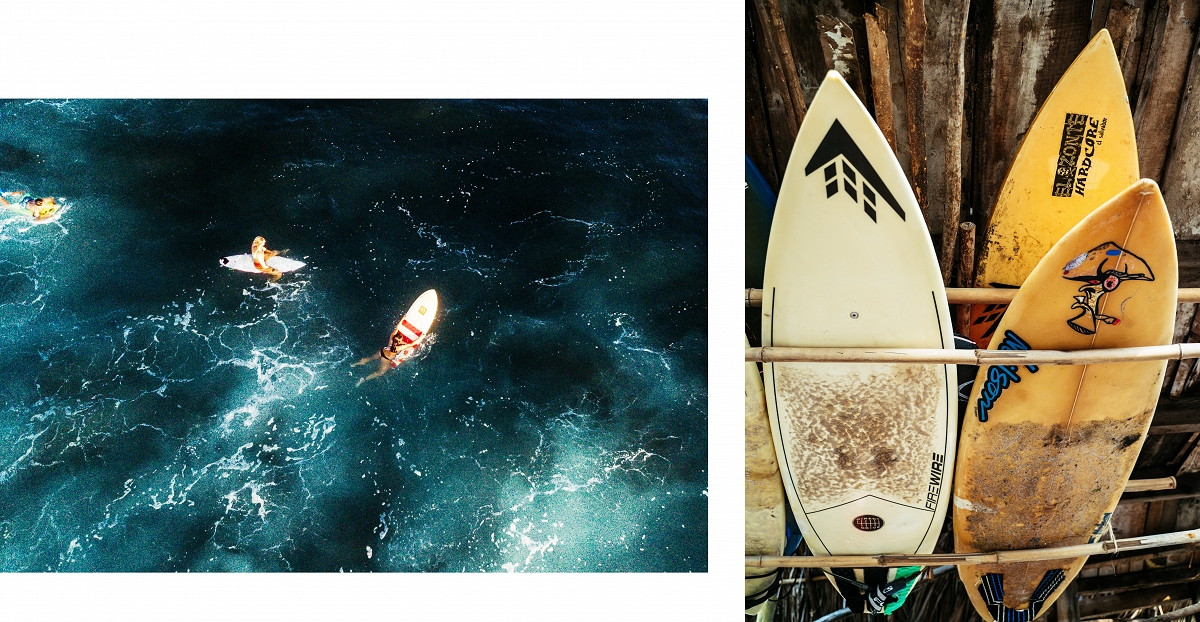 What is there to do?
Wow, where do I begin? For starters, let me refer you to the amazing folks at Tunco Life. They've been leading engaging, fun and informative tours from El Tunco beach to all over El Salvador such as the Santa Ana Volcano hike I did or to the amazing Tamanique Waterfalls. I had the pleasure of visiting their main offices in El Tunco and the experience was rather surreal because I have been admiring and following their journey for month via Instagram and to be there in person was a joy.
As a side note, El Salvador is the smallest country in Central America so regardless of the itinerary you build for yourself, there will be time for you to accomplish the majority of it because it's as easy as driving from point A to point B. This time around I focused more on the surfing culture which I was interested in exploring more of but honestly there's sightseeing places such as Rutas de Las Flores which I also highly recommend.
How is the food?
This one is easy. It's cheap and delicious. The cost reminded me a lot like being in Mexico where you're likely to eat like a king or queen regardless of where you go. There's always the option spending as little as $3 for breakfast or $10. One thing is for sure, you can't leave El Salvador without eating a few pupusas which is our version of a taco in the sense that they're ubiquitous.
A pupusa is essentially a flatbread made with cornmeal or rice flour and it's usually stuff with one or more ingredients such as cheese, pork, beans or all of the above.
Where do I stay?
Very much like food, where you stay comes down to what your interest is. This time around I was specifically interested in exploring a part of El Salvador I wasn't familiar with which is the popular and developing surfer village of El Zonte.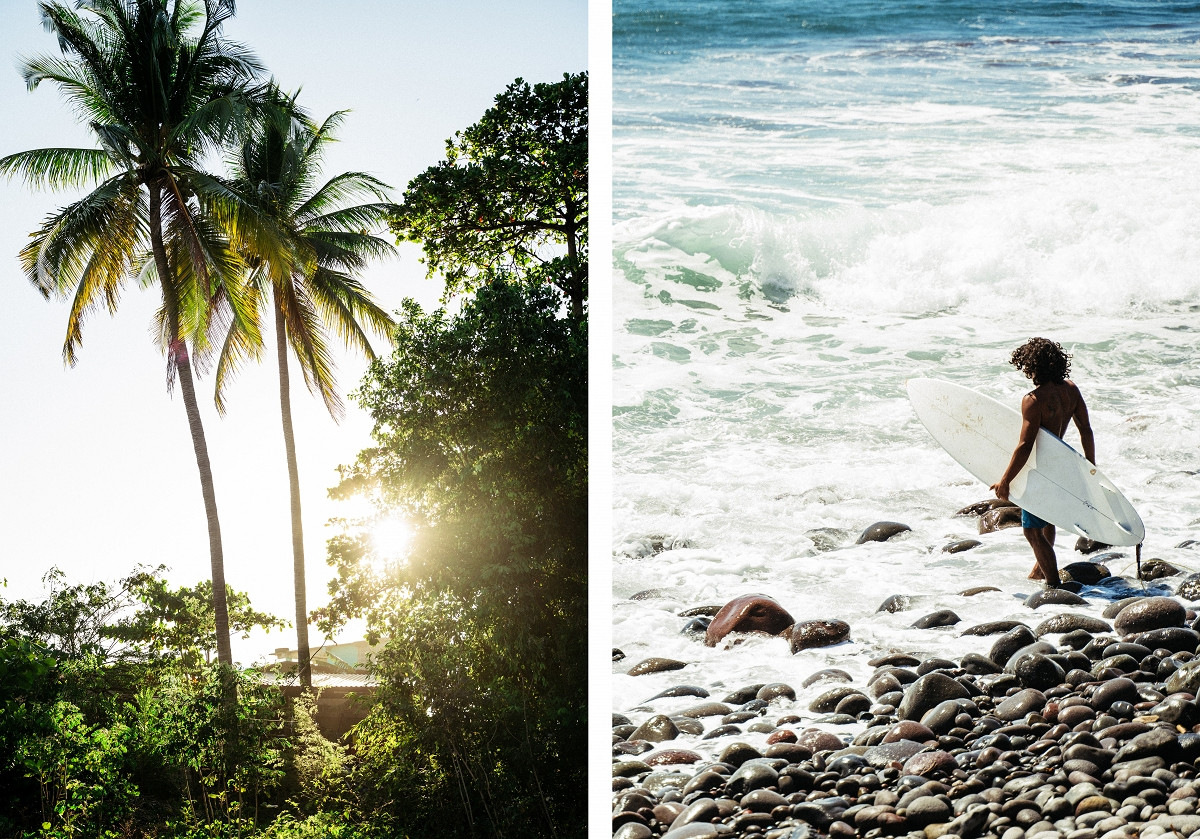 Take advantage of Day Passes
The hotel I stayed at during my visit was called Michanti which I highly recommend due to it's chill vibe, hospitable staff, affordable price, and proximity to the beach. In spite of all that, I didn't spend as much time in the hotel because I took advantage of the fact that you're able to visit other nearby hotels via Day Passes which was amazing. There's several to choose from some of which I visited and others that remained on my must-visit list.
In no particular order I suggest Puro Surf, Palo Verde, Mizata Point Resort or even Michanti. Day passes ranged from $20 - $25 for the day which gave you access to the pool all day. As a photographer, I'm always prone to want to move around a lot to explore so I loved the ability to hop around from hotel to hotel without committing to spending the night.
In the event you have any other questions, feel free to reach out to me and I'd be more than happy to provide any info or at least direct you towards someone in El Salvador that may know a lot more than me.