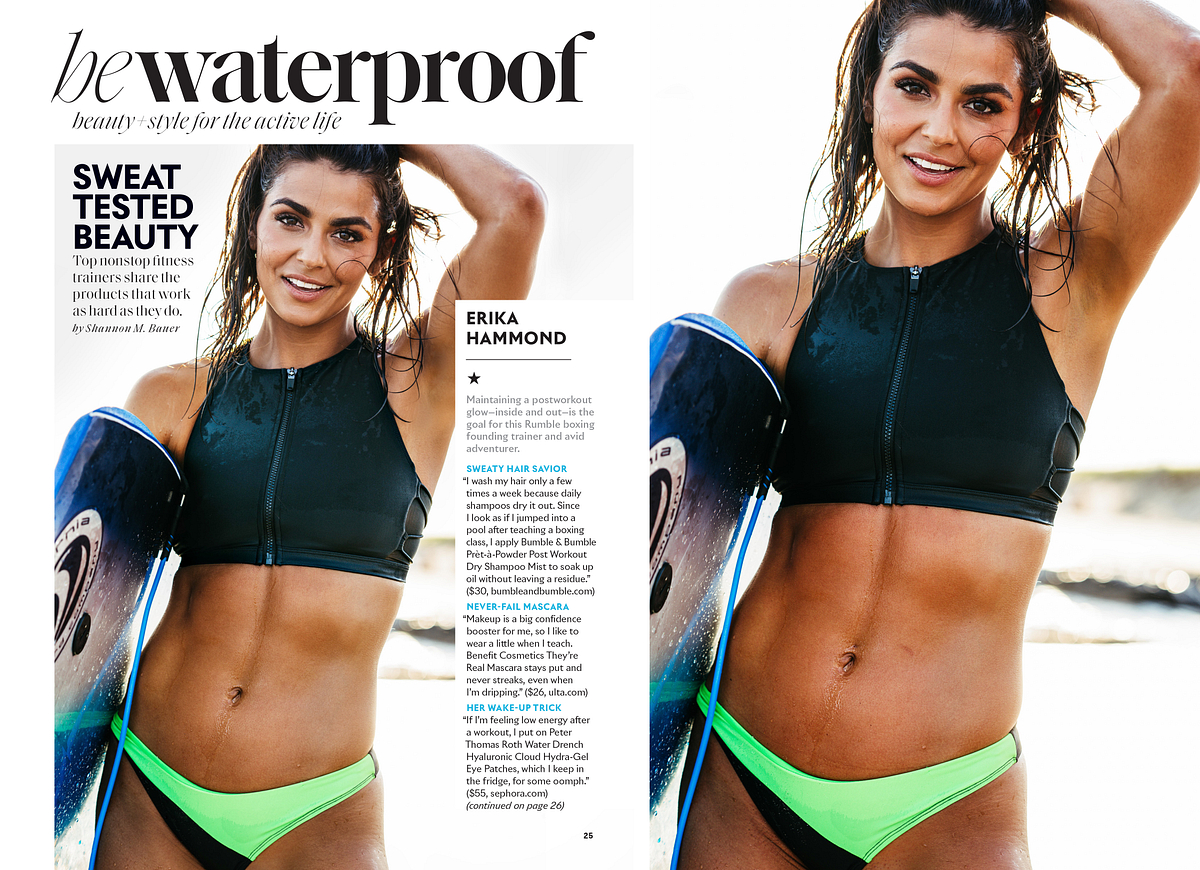 I have a few Apple ecosystem subscriptions, but one that I look forward to the most on a monthly basis is AppleNews+, partly because of the vast number of magazine publications that you can quickly devour without danger of physically hoarding any of them.
I tend to pay more attention to magazines like SHAPE, Women's Health, Men's Health, Men's Journal, and even Outside Magazine because they all cover the types of subjects I enjoy photographing. The intriguing aspect of it all is that with each new edition that hits the digital stands, there's a good chance that someone featured in the magazine is a personal trainer I've shot with in New York.
This time in the June/2021 issue of SHAPE Magazine, I was startled not just by someone I know and have worked with, but also by the fact that the photo used in the issue to showcase Erika Hammond was a picture of her I shot in 2019 at Rockaway Beach which I was completely ecstatic by.