Very often I'll get the question on how I go about establishing test shoot with models. Do I contact them directly? Do I go through an agency? Quite honestly I've never dealt with a modeling agency, mostly because I was unaware that reaching out to inquire about working with someone from their roster was a thing but apparently you can. It's certainly an approach I'll hold on to for future shoots but for the most part, 95% of the portraits I've taken have been from people I've reached out to via Instagram.
"How so?" Well, for me, there's definitely much more than the obvious.
Before anything, I kinda want you to envision this scenario a bit. Imagine you've worked as a construction worker for the majority of the time you've been in the workforce and after much pondering, you're hoping to branch out and explore other career opportunities to be lets say, a cook. So the question is, has this newly found possible profession been something you've actively been working on the side to get to a level where you're comfortable applying for a job and you have the basic skills down? Or is it a skill set that's still in its untimely stages but you're just as eager to polish them to a point where you could live off of them?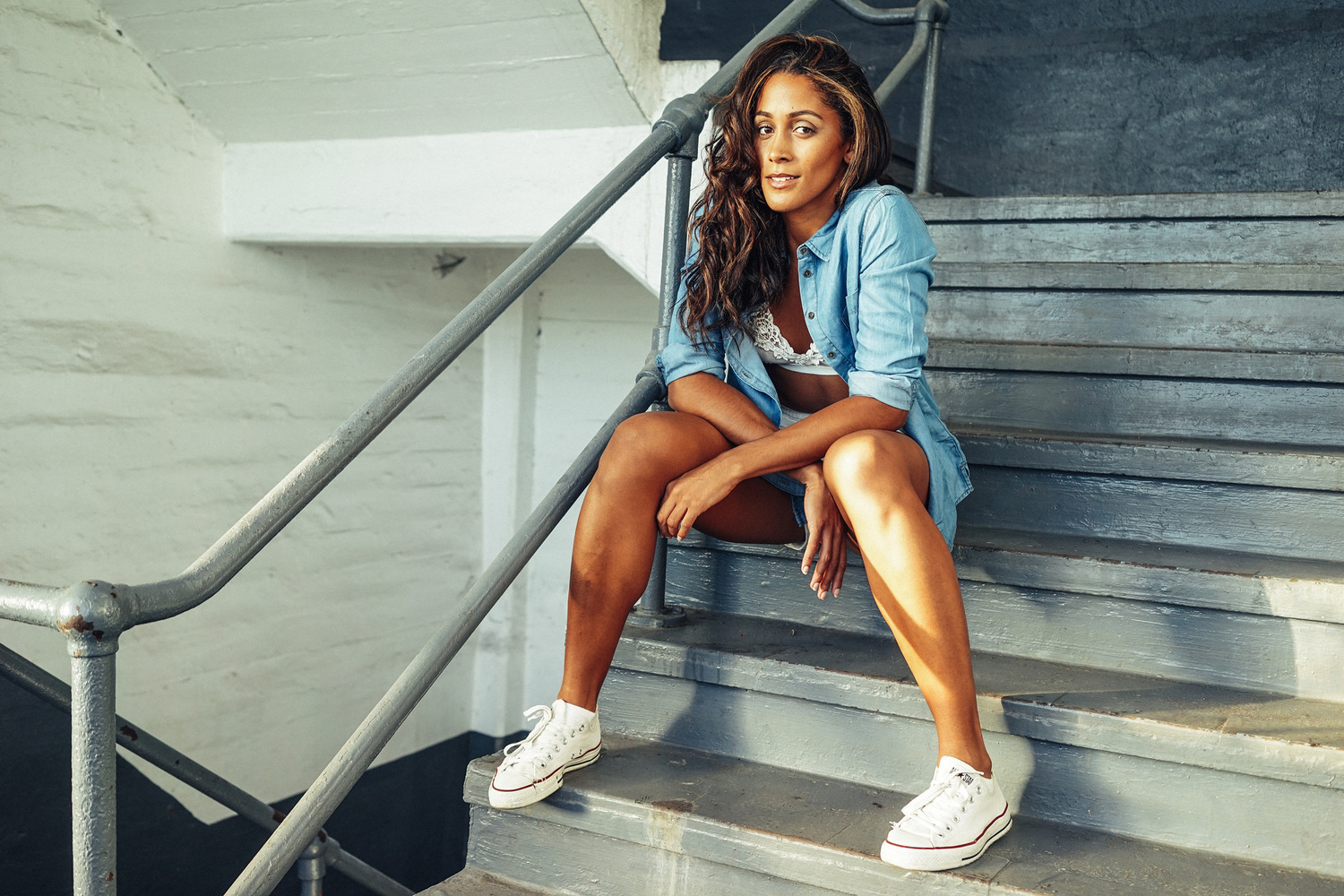 What does any of this have to do with portraits or reaching out to people on Instagram?
Well, I bring this up because the instance I discovered that taking portraits was where I seemed to obtain the greatest satisfaction within everything I photographed, that's the moment I began exhausting the patience of friends to serve as models. This very act in return provided me with the opening to create work which would serve to attract the people I would later reach out to. The way I saw it, I couldn't be livid about anyone not wanting to collaborate with me on a shoot if when they saw any of my photos, there was complete and total lack of portraits and now all of a sudden I'm reaching out to them without having anything visual to incentivize them to say "yes!"
I'm not saying you can't reach out to people with the intent to shoot portraits if you don't have any work to show for it already but I feel as though it helped me tremendously when people saw I was already doing it because it provided them with an idea of what our collaboration could look like.
In addition to making sure I dedicated time to creating a backlog of portrait work, I wanted to share a few other tips/guiding principles that have kinda helped me along the way in working with some pretty awesome people who I probably would have never connected with otherwise had it not been for Instagram.
Think of Instagram's Explore page as your best friend. Gone on the days where it was endlessly cluttered with vapid imagery of puppies and rainbows. The algorithm in it since then has evolved drastically and it's by far been the #1 place within Instagram that I'm constantly browsing through. Intriguing and fascinating people pop up for me a lot and the bonus to this has been that the majority of them happen to reside right here in New York or in some neighboring town. So basically, don't overlook it because from what I understand, the content that pops in the Explore pages has some correlation to the people you Follow.


Please don't be the type of photographer that reaches out to people with a bland line such as "Let's takes pictures over the weekend." Not only does it come across creepy but it's unprofessional. The ideal thing to do and have even before you've reached out is to have a detailed vision for the shoot that clarifies your intentions. Spontaneity during a shoot is one thing but not having at least a concept in mind is another. When people see that you've already constructed a vision for which you would love for them to be a vital part of, it'll just make it seem like you have your stuff together. To me, having a concept of what I want to shoot has always served me well because in the end, you have to remember that as a photographer, it's your vision the reason people will want to hire you for.


I have a tendency to go back and visually explore a place I've popped-in to by using its geotagged location. If I loved a place, say a coffee shop, then there's a chance already that anyone else who I discover through this geotag and who frequents it as well, loves it too, so right there, I can already start a conversation with someone based on a placed we've both been to.


Instagram Direct Message can reinforce your relationship with current followers, while giving you opportunities to meet new people. The one thing I really never do is assume I can reach out to anyone via Direct Message whenever I want. There's honestly nothing stopping you from doing so, unless they've blocked you for some reason, but I generally always comment on one of the person's photos asking them if it's ok for me to reach out to them via Direct Message regarding the possibility of working together on something.
For some people, the whole concept of meeting another person who you've befriended online may still sound creepy, perhaps because they're still thinking back to those creepy chatroom AOL days but I've had nothing but terrific experiences with people I've met. In fact, the majority of them I still keep in contact with on a regular basis. It's generally a good sign when you can establish a friendship with a person that extends far beyond the initial reason you reached out to them in the first place.