A few years ago The Oculus at Westfield World Trade Center Mall was the most talked about development in New York. If you had not seen it in person yet, you had certainly at least seen a multitude of photos of it on Instagram and regardless of whether you were interested in architecture or not, it was worth the commute to experience in person.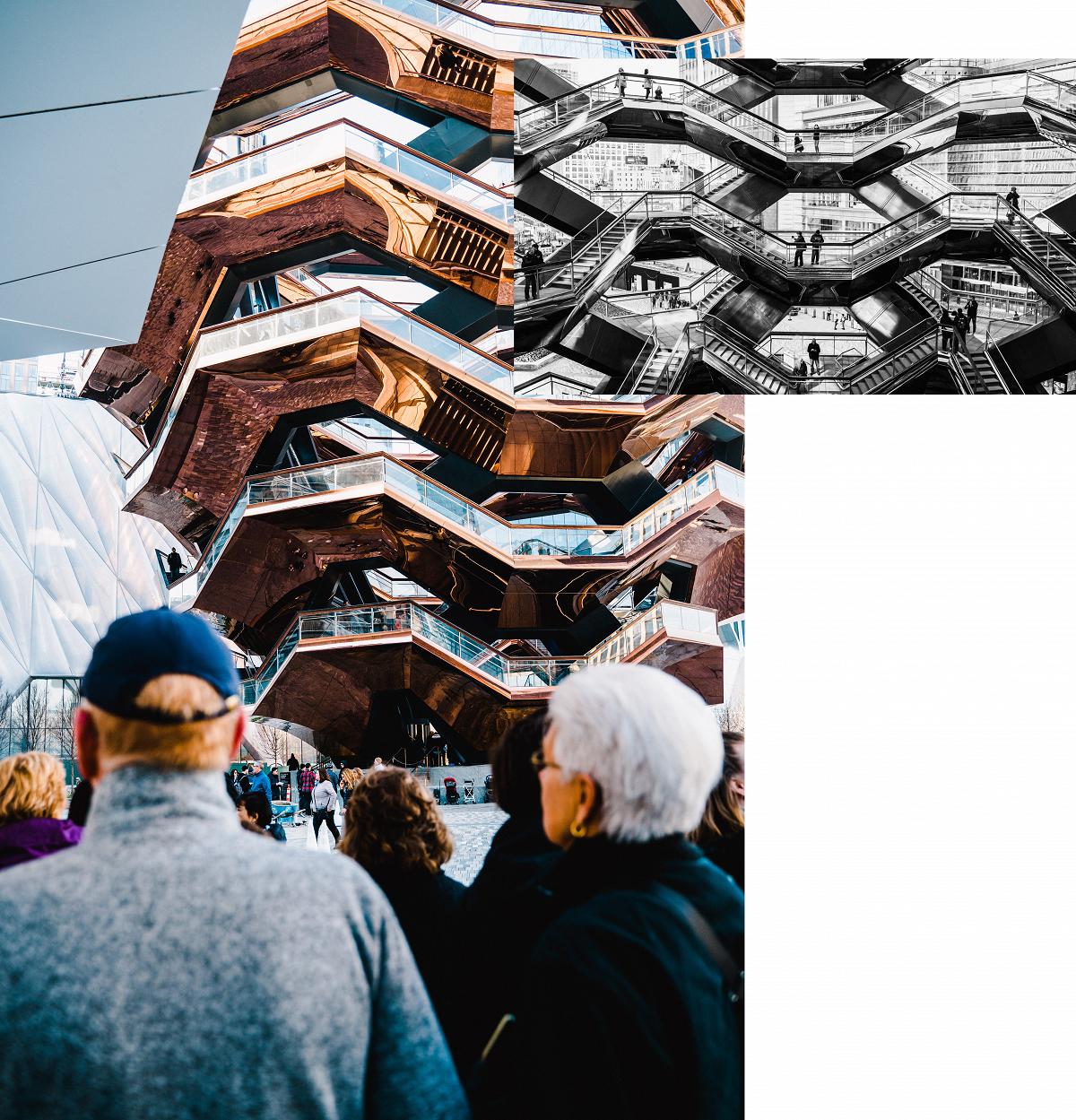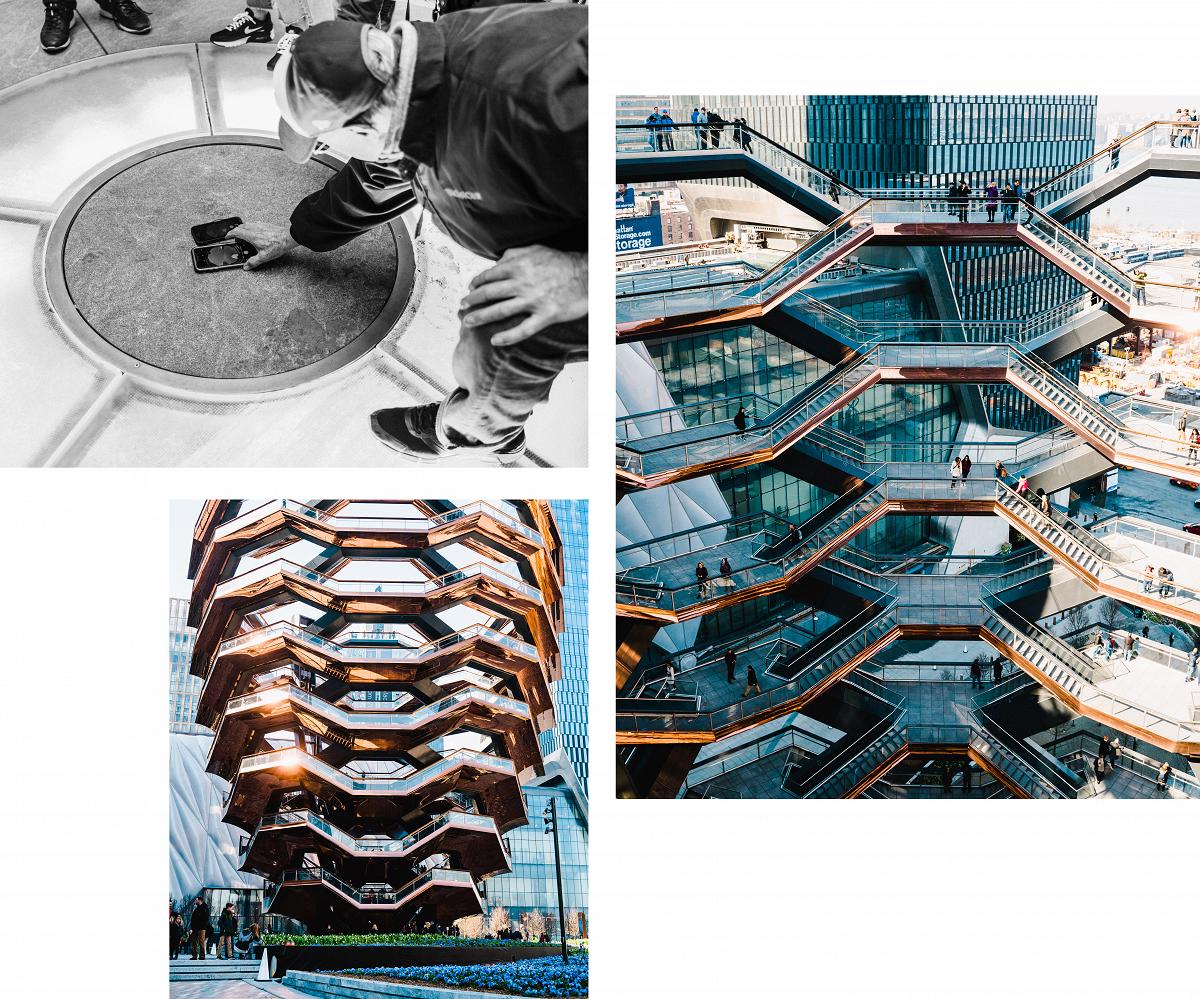 This year is all about The Vessel at Hudson Yards. It's "a sculpture you can walk around in. Conceived by British designer, Thomas Heatherwick, Vessel is the standout attraction of the epic development that has taken over the Midtown westside of Manhattan." There's been a lot of talk on how it's practically impossible to even experience The Vessel all the way to the top because tickets, while free, have been sold out for weeks and the turnaround to even be considered is around 3 weeks.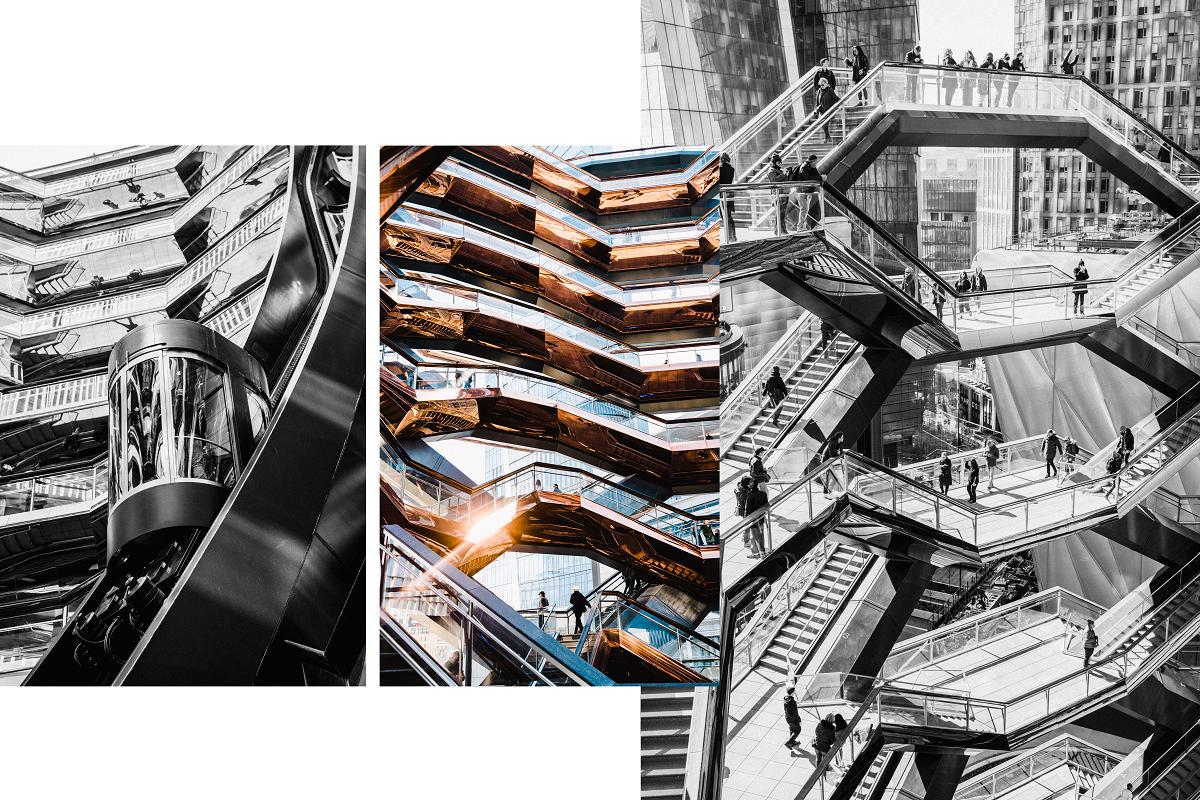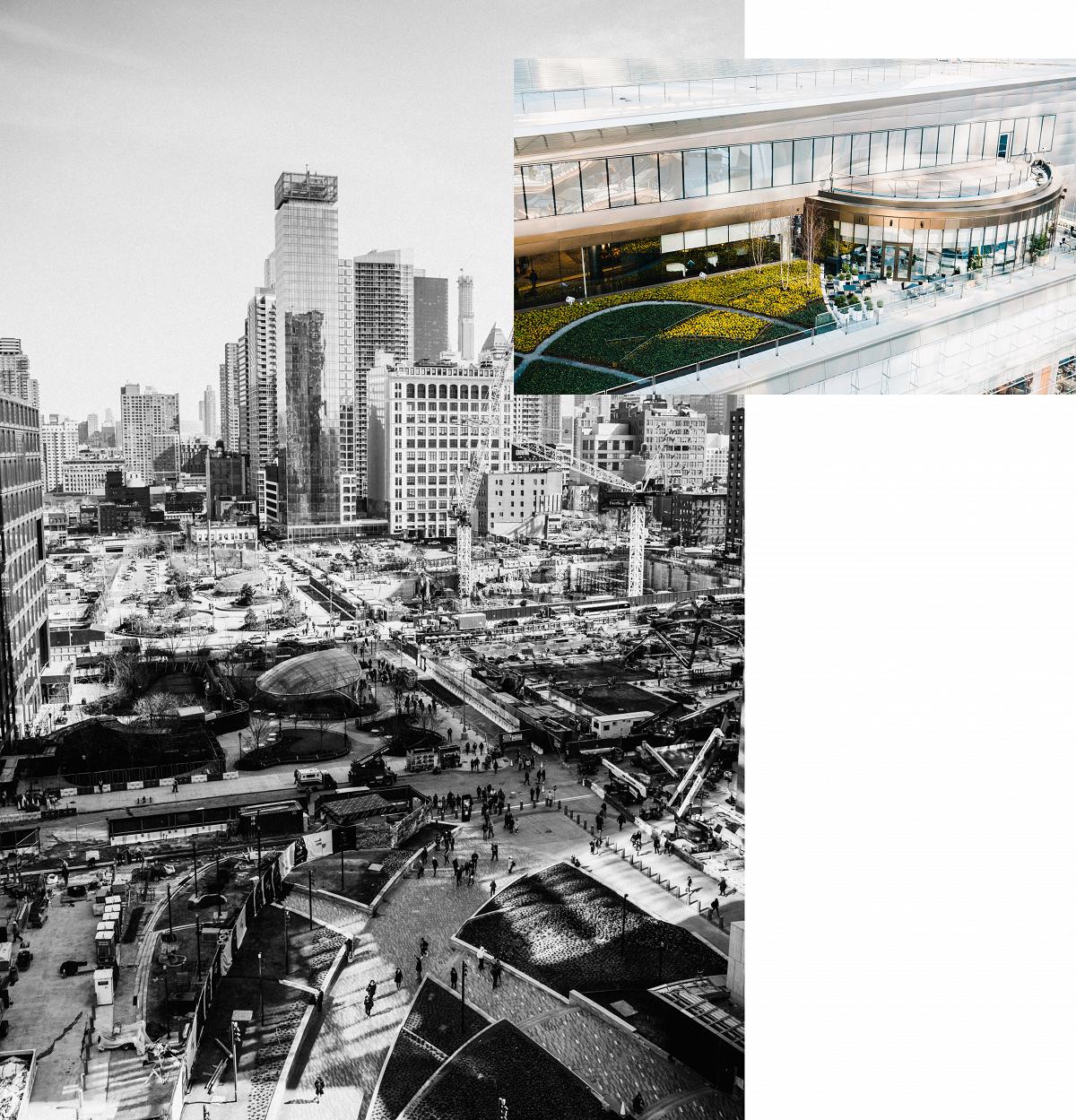 With that in mind my wife and I headed out to at least see it in person. To our surprise, we saw a line, we stood on it, and 5 minutes later we were immediately granted 2 tickets. Not sure if it was luck or the fact that it was just the 2 of us but either way we were fortunate to have been there early morning and enjoy a beautiful Spring stroll as we explored the impressive architecture of this hexagonal structure that you couldn't resist marvel at.